Panel layout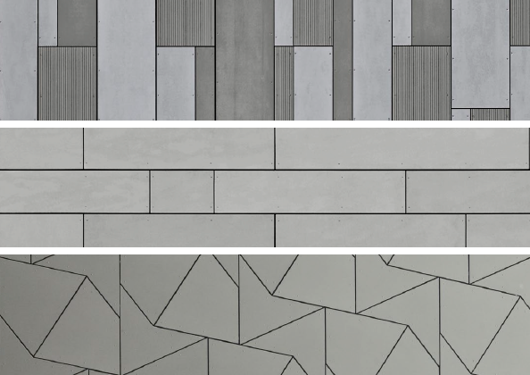 Panel layout
EQUITONE panels can be cut and arranged in many forms, limited only by imagination. Whether a vertical, horizontal or angled layout is desired with large, small, narrow panels, laid either random or staggered are all possible.
The pattern of the panels will have a bearing on the supporting frame
VERTICAL PANEL LAYOUT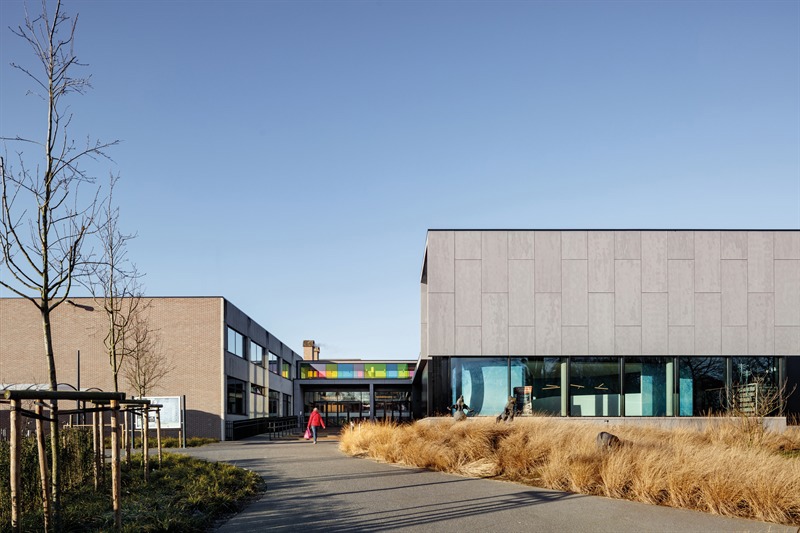 HORIZONTAL PANEL LAYOUT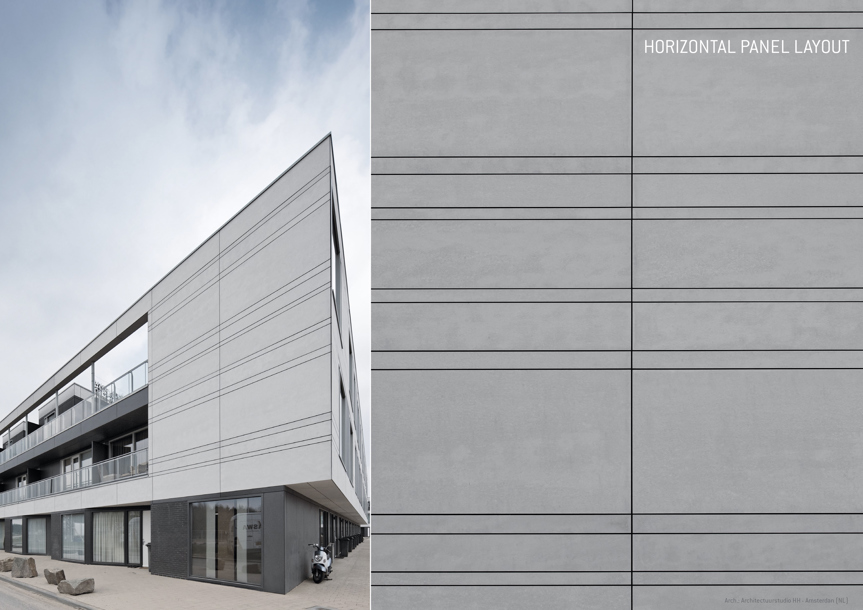 HORIZONTAL PANEL LAYOUT
by Architectuurstudio HH - Amsterdan (NL)
ANGLED PANEL LAYOUT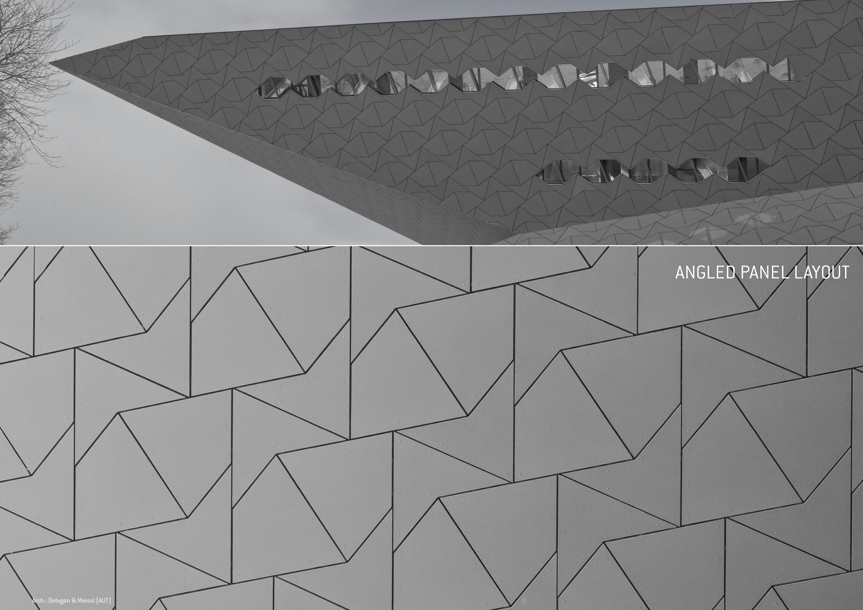 ANGLED PANEL LAYOUT
By Delugan & Meissl (AUT)
RANDOM PANEL LAYOUT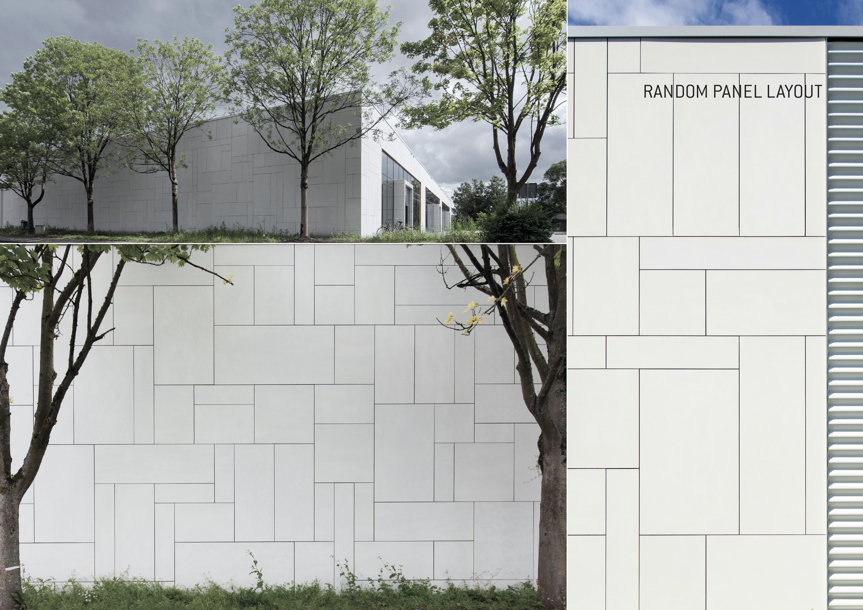 STAGGERED PANEL LAYOUT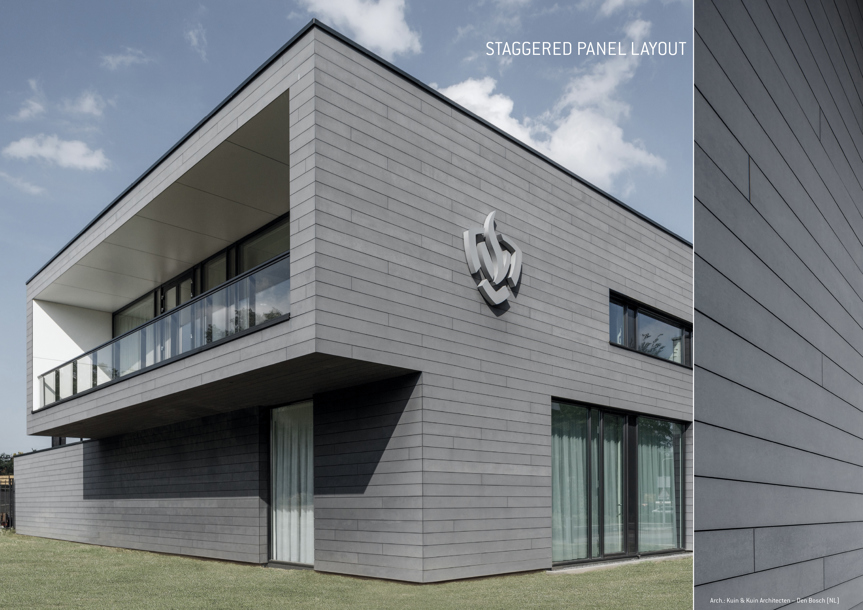 STAGGERED PANEL LAYOUT
by Kuin & Kuin Architecten – Den Bosch (NL)
Economic module sizes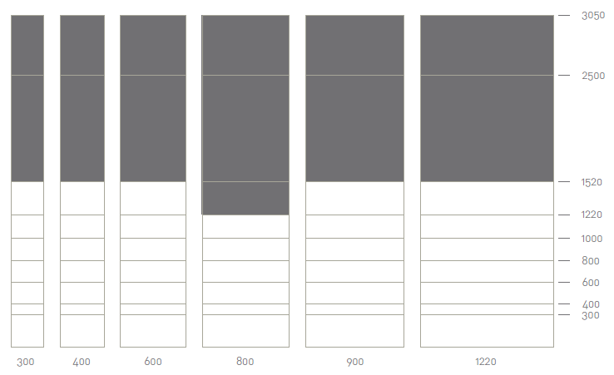 Economic module sizes
High performance fibre cement panels can be made to any module and offer the architect and designer wide design freedom. When designing, the following information is aimed at providing the specifier with guidance on the most economic material usage from standard sheets. Sizes greater than half the maximum manufacturing lengths become progressively less economical in ratio to the distance downwards from full length to half length as indicated on the charts.
The shaded areas indicate the most uneconomic modules cut from a standard sheet size (based on 1220mm x 3050mm sheet) EQUITONE can provide support to optimalization calculations.
Support
We are here to support you, feel free to contact us, check out our BIM files or view our technical information.