The new Fire Safety Act... What can you expect?
Fire safety standards for façades are currently being reviewed. It is expected that the new regulations and related Royal Decrees will be finalised within a few months, meaning that the new standards will probably come into effect from January 1, 2021. But there is still no certainty about this timeframe. In any case, it is worth taking a closer look at the current proposals and draft texts. All the more so because some fire departments can already voluntarily apply the new law for certain types of buildings. Below, we offer a few key points for you.
"The new Fire Safety Act contains three important criteria regarding the fire safety of façades," says Bart Goossens, technical manager of modular structures at Etex Building Performance:
Reaction to fire of both the constituent materials themselves and the material applied as a whole (in 'end-use conditions').
Fire resistance and fire spread of the façades or parts of the façades; in the case of curtain walls (façade in front of the floor) there is also the aspect of fire penetration.
Upwards flame propagation along the (cavity of the) façade. A façade is therefore considered fire-resistant if all three requirements are met. Depending on the building height (low buildings LB, medium-high buildings MB and high buildings HB), the required performance differs. Current legislation already includes requirements on reaction to fire and fire resistance. The rules regarding flame propagation are new."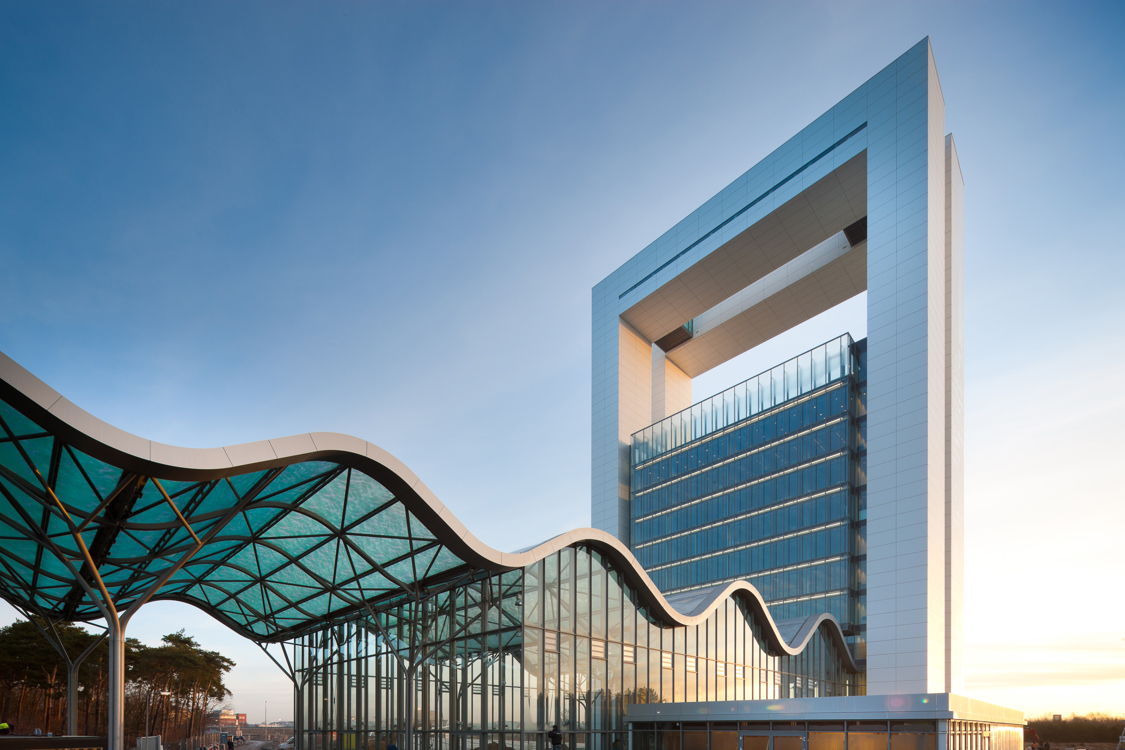 Reaction to fire
The reaction to fire standards will be considerably tightened by the regulatory changes. Where, for example, materials with reaction to fire class B may be used today for a high building, in the future this will increase to reaction to fire class A2. If people want to use materials with reaction to fire class B in the future, this will have to be demonstrated with a so-called 'full scale fire test'. This is a fire simulation on a very large structure, while currently a small-scale test is permitted. This will of course have consequences for material choices.
Mark Huys, application engineer for façades at Etex Exteriors: "We find that the wrong questions are often asked. For example, we regularly get the question 'Do your façade panels have a fire resistance of 60 minutes?'. This is not appropriate, because a façade panel as such can never offer sufficient fire resistance. The fire resistance relates to a structural part: the façade, floor, a partition of which the material is a part, etc. All materials from the Etex group have a reaction to fire class of A2 or even A1. For the fibre cement façade materials, this is specifically A2-s1,d0."
Fire resistance and flame spread
Etex Building Performance, also a company of the Etex family, offers solutions through a mix of drywall, cement-bonded chipboard, fibre cement and calcium silicate boards. In this context, Etex Building Performance has many tried and true solutions in the field of fire resistance, fire spread and fire penetration for structures.
"The expected new standards have also led to innovation," says Bart Goossens. "To achieve a sufficiently high fire resistance and resistance to fire spread with a steel frame, you need a lot of cooling capacity in the cladding. A plasterboard was thus developed that can be used inside the cavity! The special characteristics of the board, as well as the certified fire protection capacities K2-10 and K2-30, means that we can use this board in accordance with the new legislation to protect flammable insulation (e.g. PUR / PIR) or to install this board as a fire screen behind (open) wooden cladding."
Flame propagation
What is new is that when there is non-flammable insulation, every two floors a fire screen must be provided. With ETICS, this means that a strip of non-combustible insulation must be installed. With ventilated façades, this means the placement of a cavity barrier.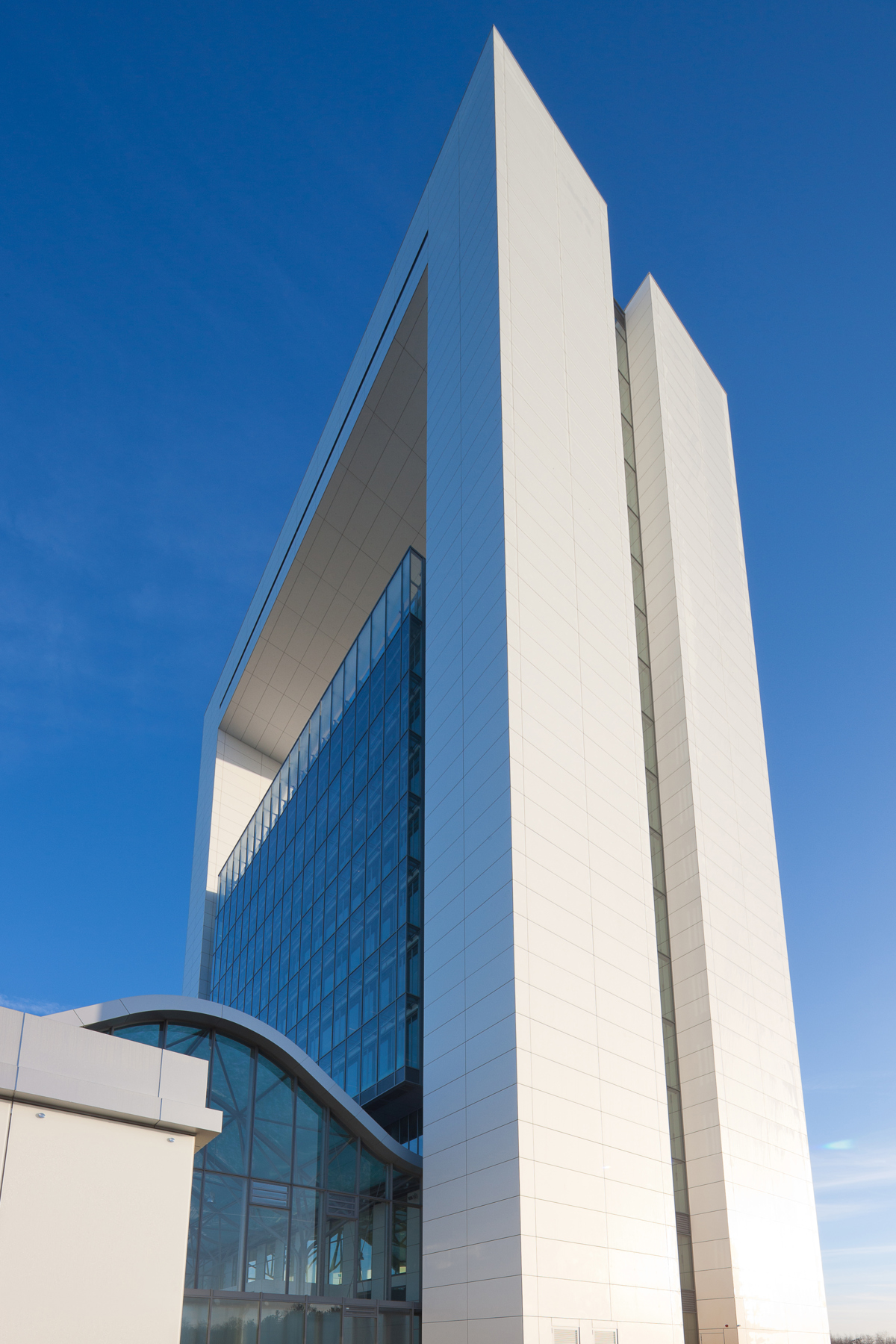 For the future... or not entirely
Although the new standards are only expected to come into force on January 1, 2021, it is not unimportant to take them into account now. For example, the fire department is already applying some of the future standards during inspections. According to Bart Goossens, it is also important that the client/principal opts for quality and reliability, so that the architect can design the project according to future standards.
The fact is that the draft texts still contain a number of contradictions. To this end, a working group will be set up within the Scientific and Technical Center for the Construction Industry (WTCB), which will also provide practical solutions for the designers and convert them into a new Technical Guideline. Etex will be part of this working group.
The Etex products have a reaction to fire of A2-s1,d0, anyway, but in end use (with non-mineral insulation) this is somewhat lowered by the less favourable reaction to fire of insulation. Bart Goossens: "We are hard at work thinking about solutions and systems that comply with the new regulations. The fire resistance of the light load-bearing systems from the Etex group are tested and available. Panels with the necessary fire protection capacity for other façade coverings (such as wood) are also available. Also, there are still development processes in progress with a view to different insulation materials. Specifically, we can unburden architects and check the design details. By combining the expertise and years of experience in the field of façades within Etex Exteriors and Etex Building Performance, ETEX is preparing itself for the fire-resistant façade of the future. ETEX Exteriors is responsible for solutions with insulated ventilated façades, finished with Cedral strips, EQUITONE plates and slates."
Would you like more information about this? Contact your EQUITONE account manager.
Etex Building Performance
The Etex group has 5 major components: Etex Roof, Etex Industry, Etex Exteriors, Etex Building Performance and Etex New Ways (modular construction).
Etex Building Performance stands for Promat (passive fire protection with sheet materials, glass, firestops, structural protection of concrete and steel, ...) and Siniat (solutions with drywall, not only for partitions and ceilings, but also for timber frame construction and steel frames).
Support
We are here to support you, feel free to contact us, check out our BIM files or view our technical information.