Details & Design potential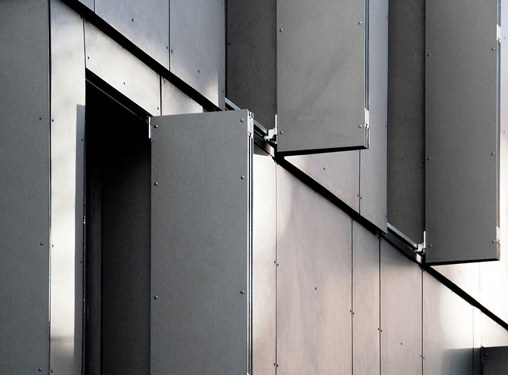 Details & Design potential
EQUITONE facade materials offer unparalleled design flexibility. The fibre cement material is through-coloured, which means the surface displays the inner texture and colour of the core fibre cement material. No matter what facade design options you explore, the through-coloured materials can be transformed into crisp, monolithic facade details.

EQUITONE facade materials come in a maximum panel size of 1.25 x 3m (4´x 10´) and can be transformed into any size or shape using standard tools in the workshop or on site. The material can be perforated using waterjet or CNC machines, large or very small cuts can be made, it can even be embossed and printed. Some designers have used it for interiors or furniture. The through-coloured material allows you to achieve flawless intricate details.
Panel layout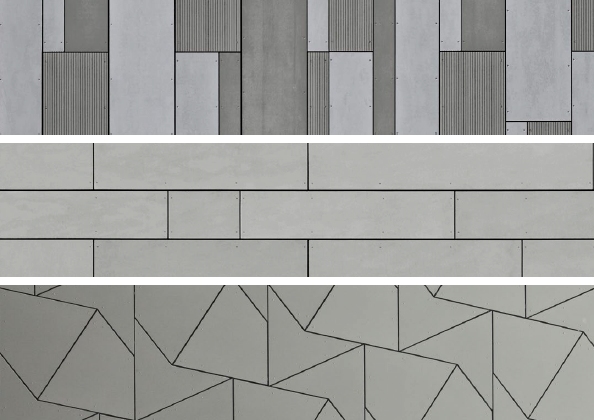 Panel layout
EQUITONE panels can be cut and arranged in many forms, limited only by imagination.
Special applications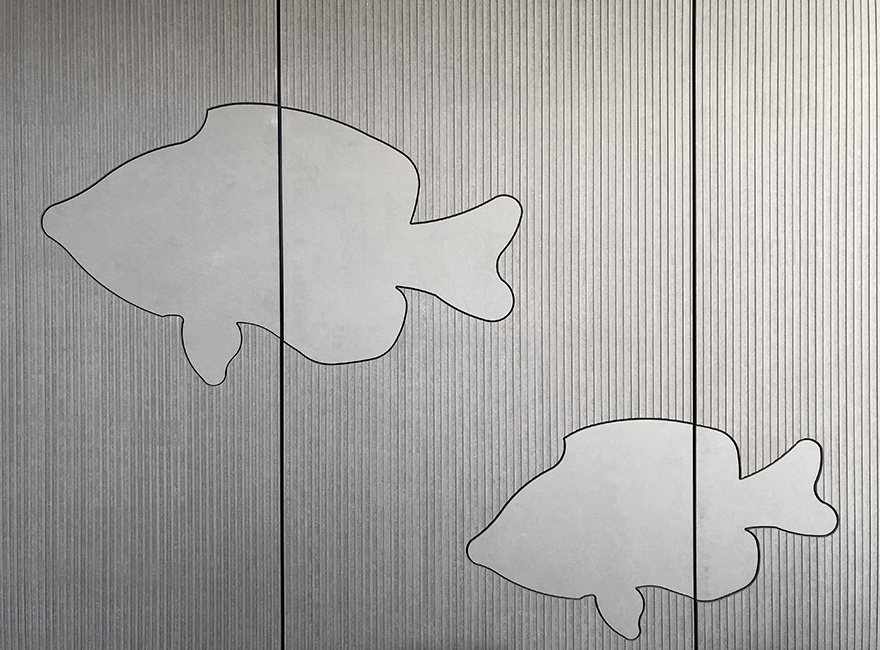 Special applications
While EQUITONE panels are used as a facade cladding, they can also be used in other applications.