EQUITONE [tectiva] has the right shades for the latest architectural trends
Do you know the colour trends for 2021? Whether you are looking for diffused blacks or neutral soothing colours, [tectiva] has a carefully curated colour range that will fit your facade designs for the year ahead.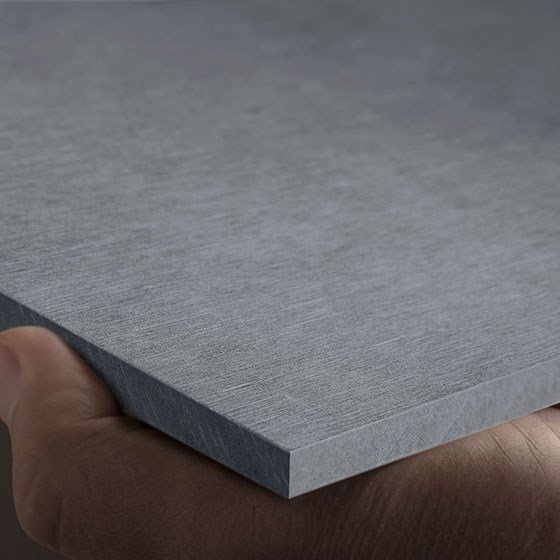 The colour trends for 2021
Pantone elected Ultimate Grey (light grey) as one of their colours of the year 2021 . It represents solidity in these difficult times, like pebbles on a beach that stand the test of time. Grey tones, such as EQUITONE [tectiva] Pebble and Argent Grey, reassure and encourage feelings of resilience and stability. Paint manufacturers are naming diffused blacks and dark greys as the new neutrals. A trend article in Better Homes & Gardens cites the resurgence of black on walls and accessories in 2020. This trend will continue in 2021, but softened down to 'near black'-shades, such as the new EQUITONE [tectiva] Graphite. At the same time, BHG forecasts the popularity of calming, nature-inspired hues in the coming year. No wonder after a hectic year. Soft neutral colours give us peace of mind, such as the EQUITONE [tectiva] white and beige hues. But also earth--tones like EQUITONE [tectiva] Sahara and Sandstorm create a relaxing organic atmosphere.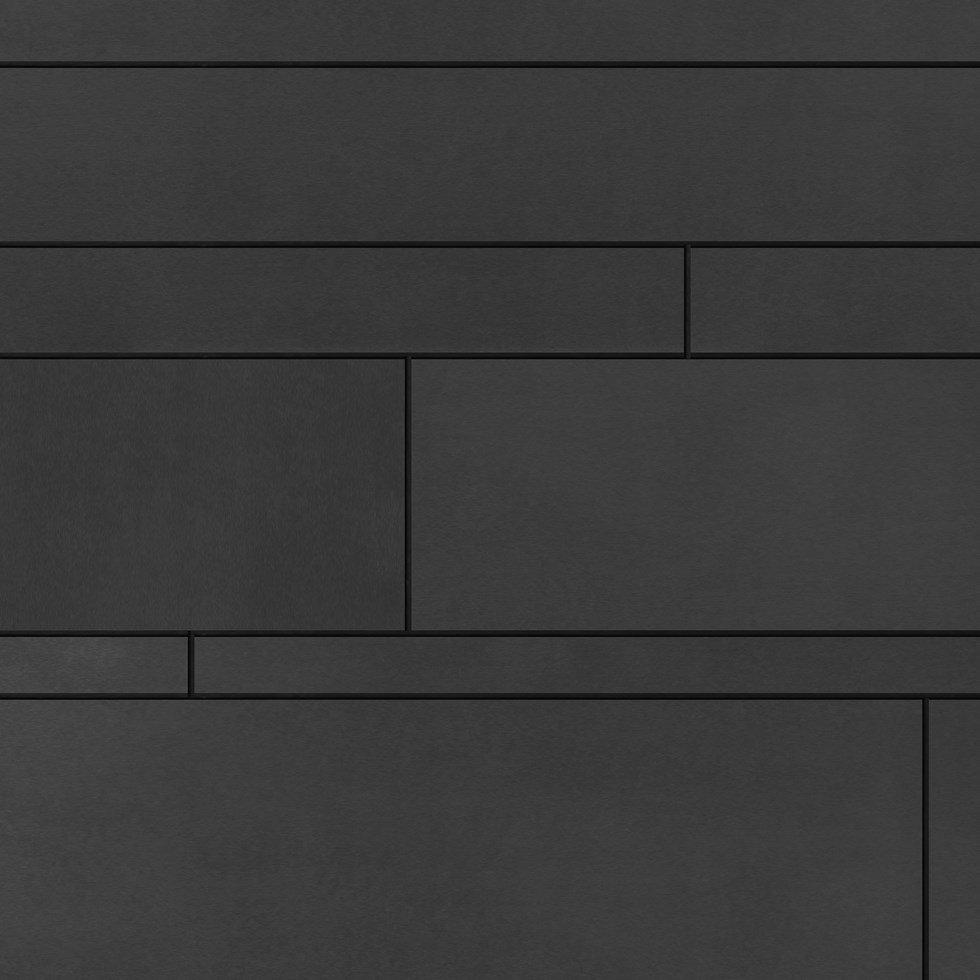 Graphite and dark grey as the new neutral
In accordance with the colour trends, EQUITONE is rolling out a Graphite (dark grey) version of its popular [tectiva] range of through-coloured fibre cement facade materials. The directionally sanded surface creates a unique spectacle of naturally occurring hues and colour variations throughout the cladding panels. Dark greys stand out against different weather conditions and skylines. They are also the perfect background to complement colourful elements, even if it were only the windows granting a peek into people's lives. However, the dark grey hues still allow a degree of playfulness with light and shadow that would be lost on a completely black facade.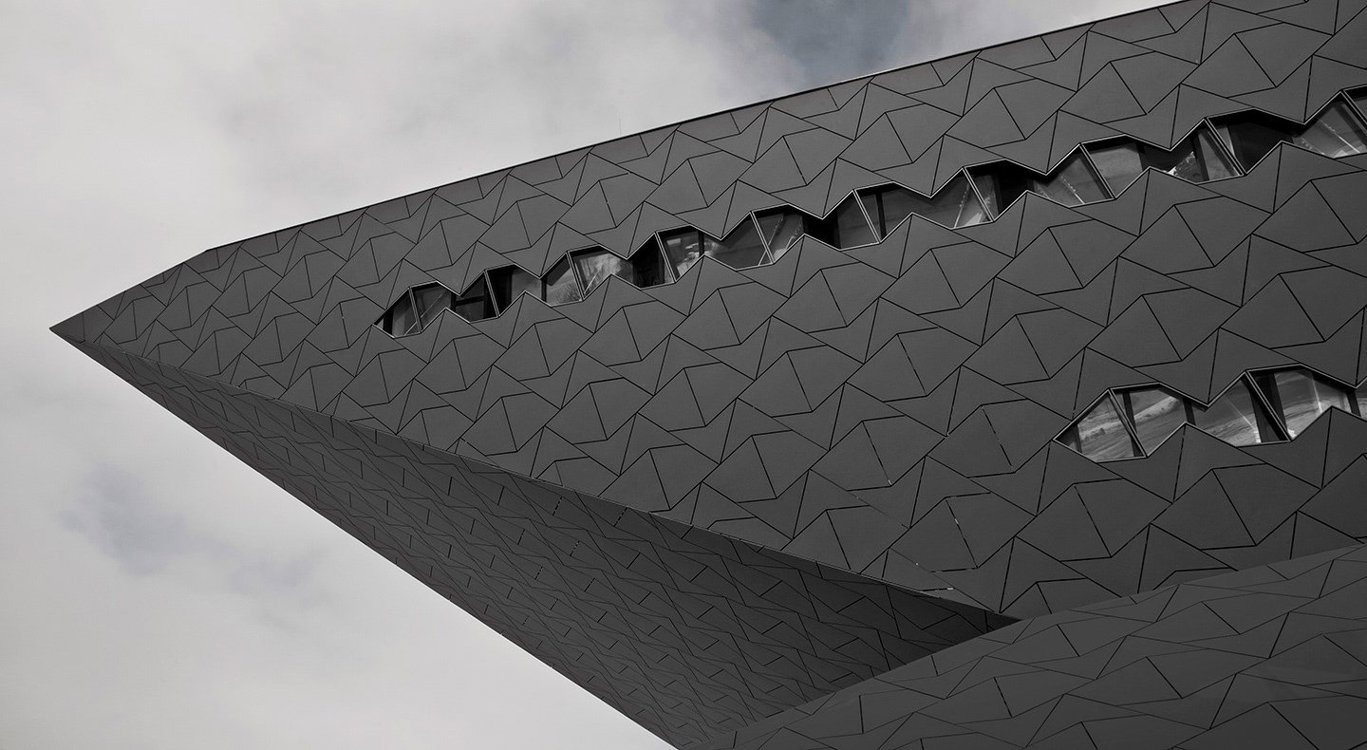 Some 'black is beautiful' examples
There are several stylish examples of buildings that use these dark, neutral colours. Architect David Adjaye is renowned for his 'all-black houses'. His high-end 'Lost House' in north London features black walls and built-in raw concrete furniture. Delugan Delugan Meissl Associated Architects also designed an angular nearly black concert hall to contrast with the curved white playhouse it accompanies in Erl, Austria. They used EQUITONE [natura] Anthracite for this, but architects now can also use the new [tectiva] Graphite to create these design contrasts.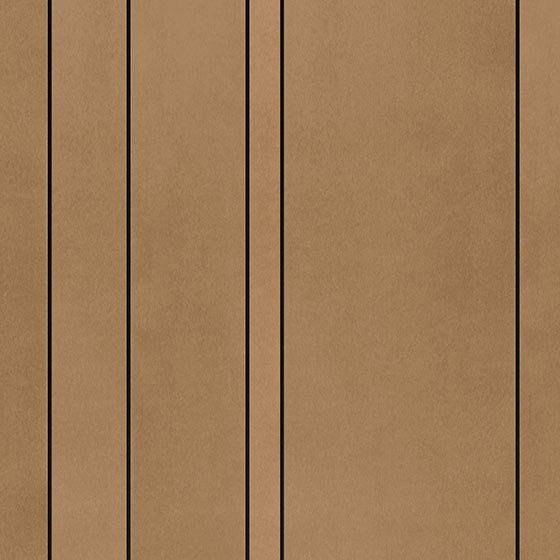 Soothing natural and earthy hues
The colour trends also point to natural earthy hues for building design. Besides the calming properties listed above, these neutral colours are easily matched with a wide variety of design features. Within the EQUITONE [tectiva] range, we have many colours matching this trend: Calico, Argent Grey, Hessian, Linen, Pebble and Chalk are shades of white and beige, whereas Sahara and Sandstorm are earthen tones.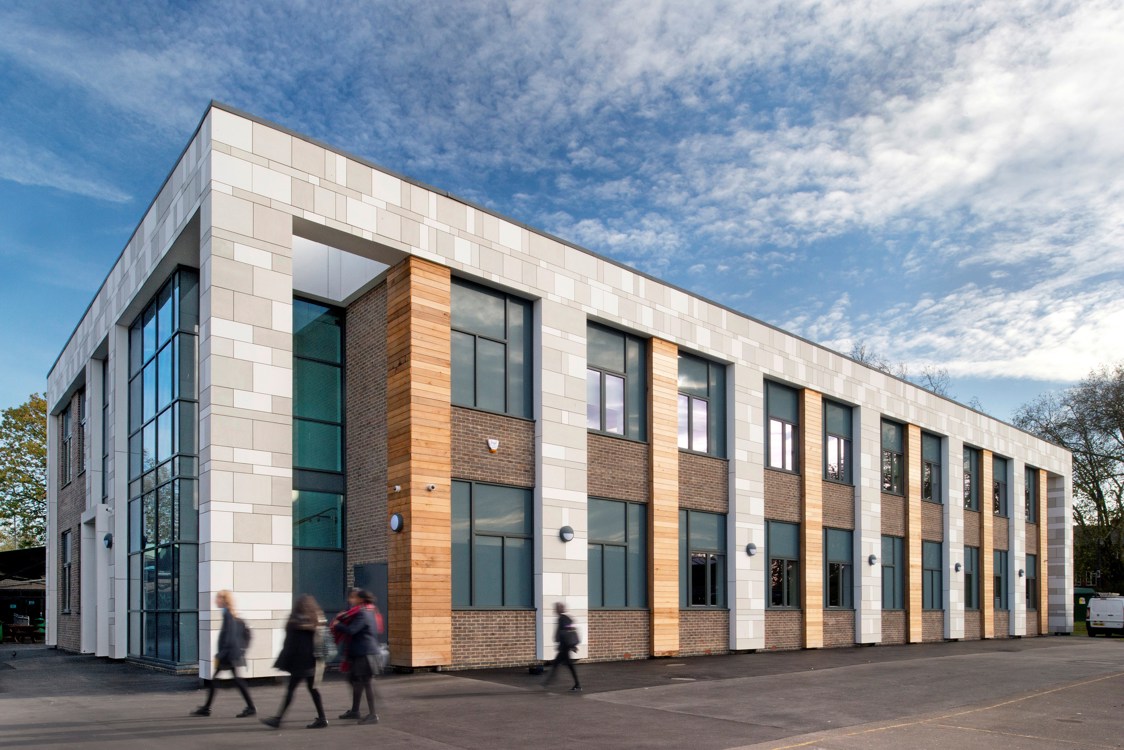 Natural and modern looks
A dynamic mix of EQUITONE [tectiva] Chalk and Calico is used for a school in west London to create a natural and modern appearance. The fine sanded lines of the fibre cement give the facade a unique aesthetic effect. The naturally occurring hues within the material enhance the natural matt appearance which comes to life with the effects of light and shade. Another example is Mackelvia Street Retail constructed with EQUITONE [tectiva] Chalk.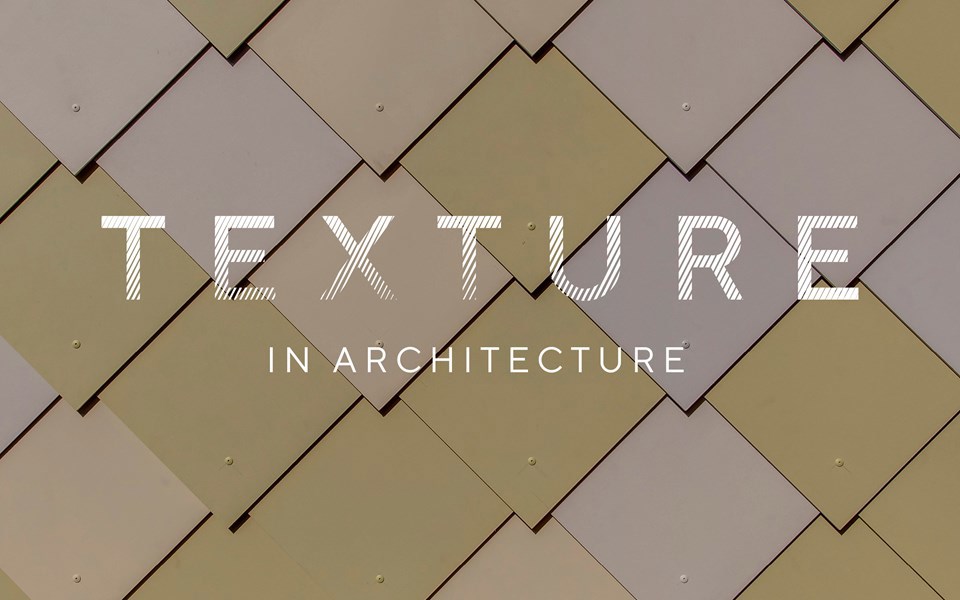 Natural fibres meet natural colours
The EQUITONE [tectiva] fibre-cement facade panels don't only generate effects of light and shade in the sun, they also provide a very tactile and raw surface. EQUITONE's materials are made to expose the natural fibres used in the manufacturing of the fibre cement and show off its raw beauty. Why? Humans by nature are haptic learners and are drawn to touch natural surfaces. Neurological research shows that different kinds of nerve fibres respond to different aspects of texture. Some respond best to a coarser structure, whereas others respond to vibrations created when the skin rubs across a fine surface texture. Together with materials expert Jim Biddulph and poet LionHeart, EQUITONE looked at textures from a variety of angles. This led to a film about 'Texture in Architecture '. The film discusses recent textural approaches to the facades of buildings and presents the challenges and choices. The EQUITONE series offer architects unique texture to play with in their designs.
Find out more about the EQUITONE [tectiva] range and order a sample here.
Support
We are here to support you, feel free to contact us, check out our BIM files or view our technical information.