Do you believe
in the afterlife?
Let's explore circular
building together.
A former prison repurposed into a lean and green marketplace; the façade of an old business centre recycled into state-of-the-art shutters; a hospital transformed into a carbon-neutral modular hotel … After over a century of designing light-weight fibre-cement cladding that lasts a lifetime, we are shifting our focus to 'What Lies Beyond'. Working with like-minded engineers, academics, suppliers, fabricators, architects and installers, we are determined to push the boundaries of our industry and close the loop on our materials.
EQUITONE has achieved Cradle to Cradle Certified at the Bronze level for all fibre cement materials. Recognised as a preferred product sustainability standard throughout the building industry, certification allows architects to know immediately that a material meets some of the world's most rigorous performance standards for humans and for the environment.

Learn more
Our 2030 ambitions
At EQUITONE, we dedicate ourselves to reuse and recycle all our materials, giving them a second life. With your help, we want to take it one step further and rethink the way they are designed and used, reducing our natural resource consumption and cutting out waste.
Light-impact
materials
minimising their environmental footprint
throughout their entire life cycle
Zero waste to
landfil
keeping our materials in use and out of landfill


The circular potential of fibre-cement cladding
Made of water, Portland cement, cellulose and natural minerals,
our materials are the perfect building blocks for a circular construction industry.
Recyclable
Durable (+50 years)
Low material usage/m²

Lightweight
Low maintenance
Modular
Total transparency
Real change starts with complete transparency. Download the Material Sustainability Datasheets below to see
the current environmental impact of each of our materials.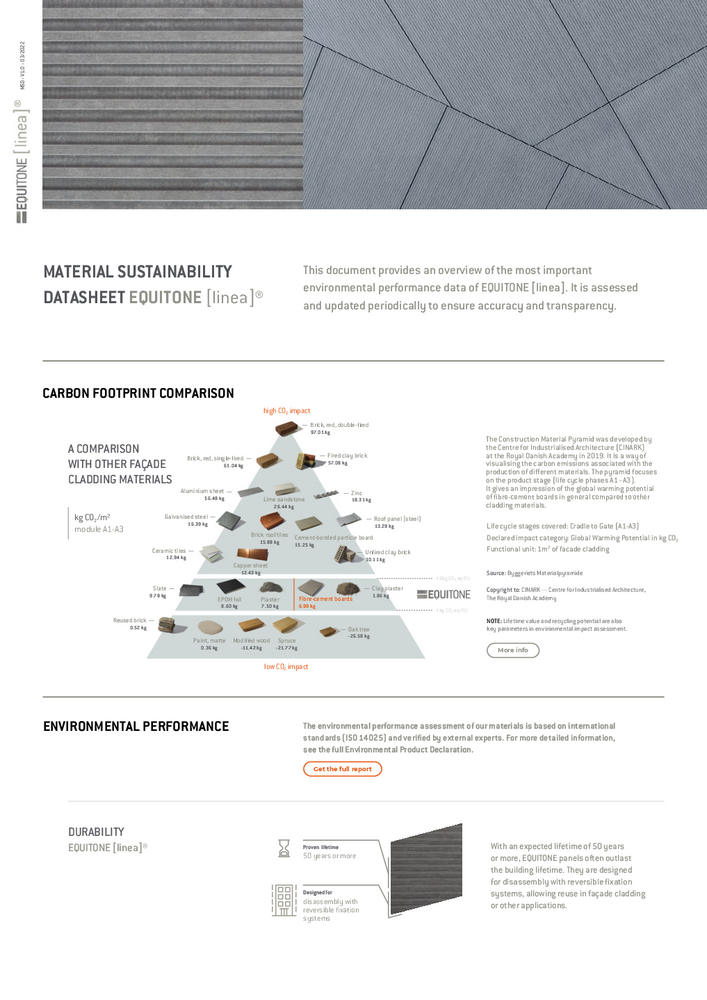 Sustainability
MATERIAL SUSTAINABILITY DATASHEET EQUITONE [linea]®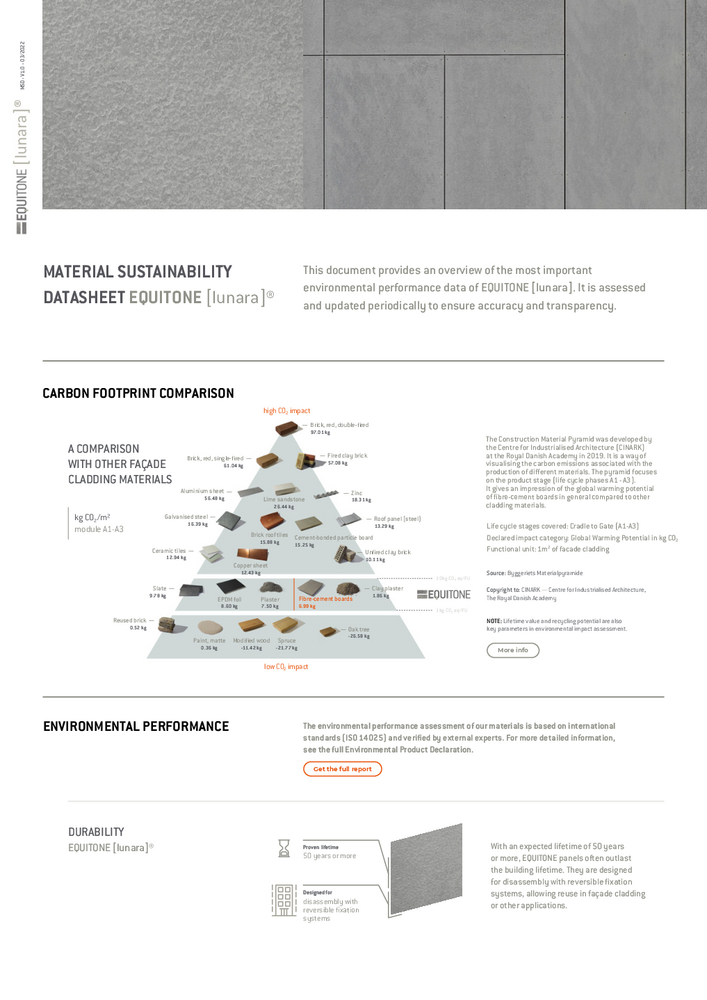 Sustainability
MATERIAL SUSTAINABILITY DATASHEET EQUITONE [lunara]®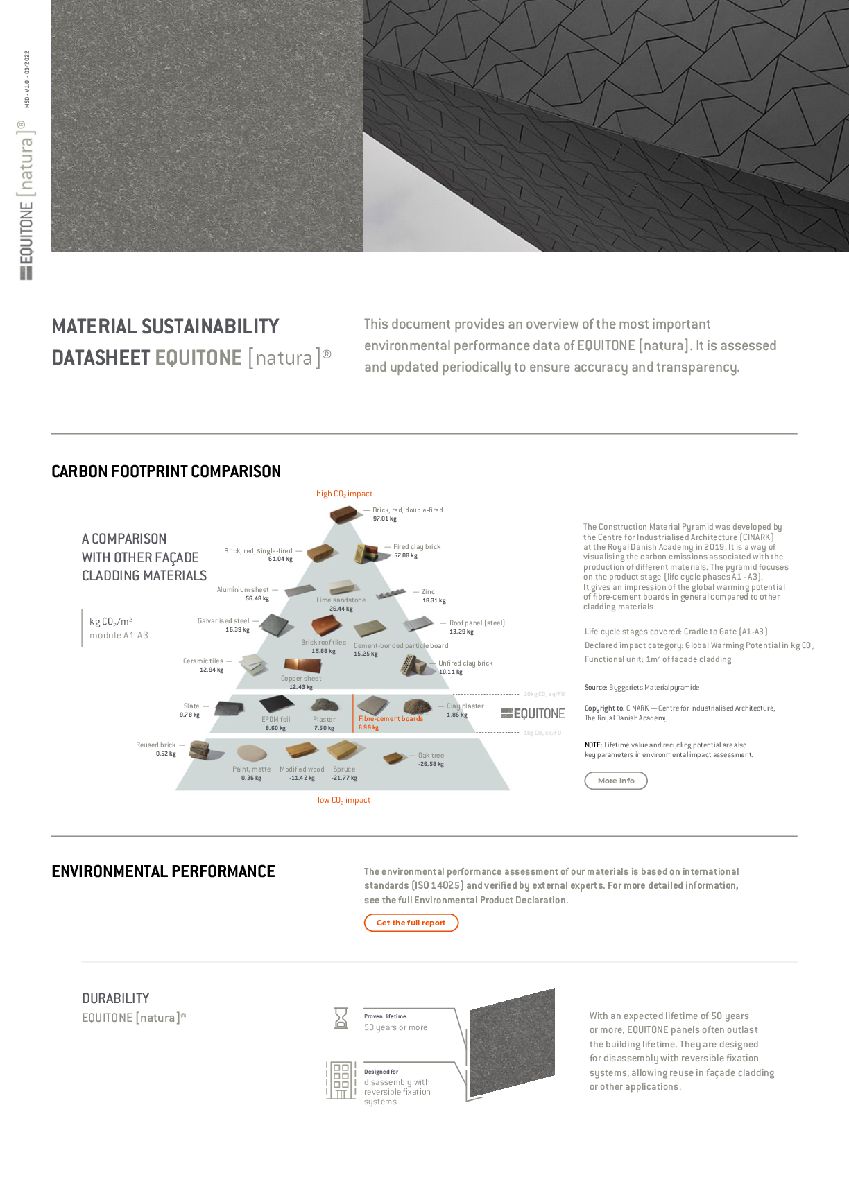 Sustainability
MATERIAL SUSTAINABILITY DATASHEET EQUITONE [natura]®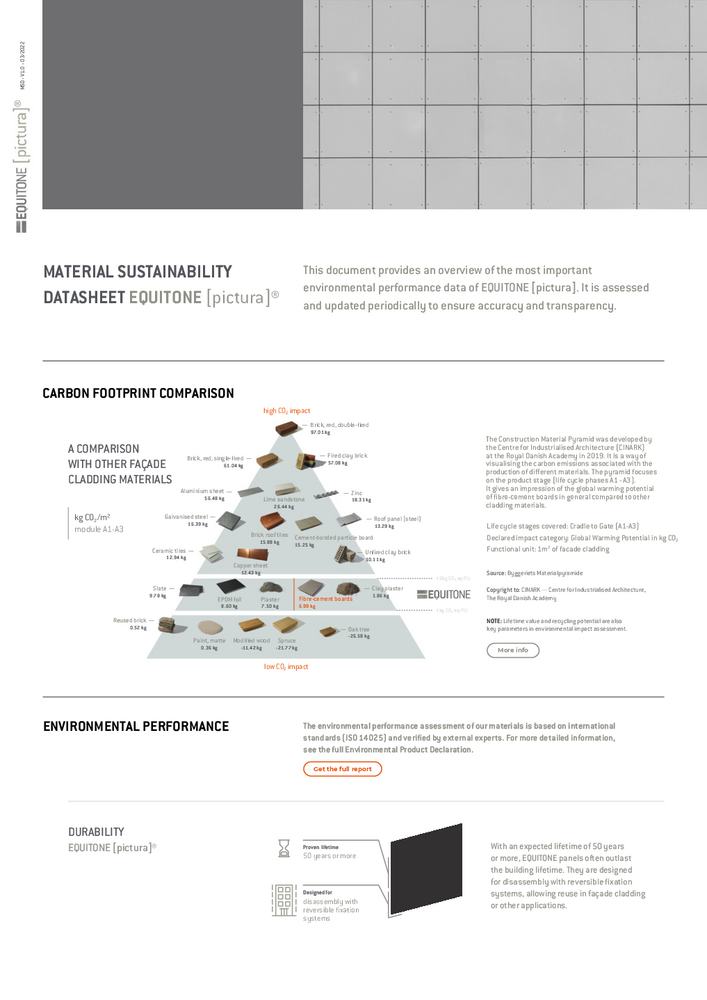 Sustainability
MATERIAL SUSTAINABILITY DATASHEET EQUITONE [pictura]®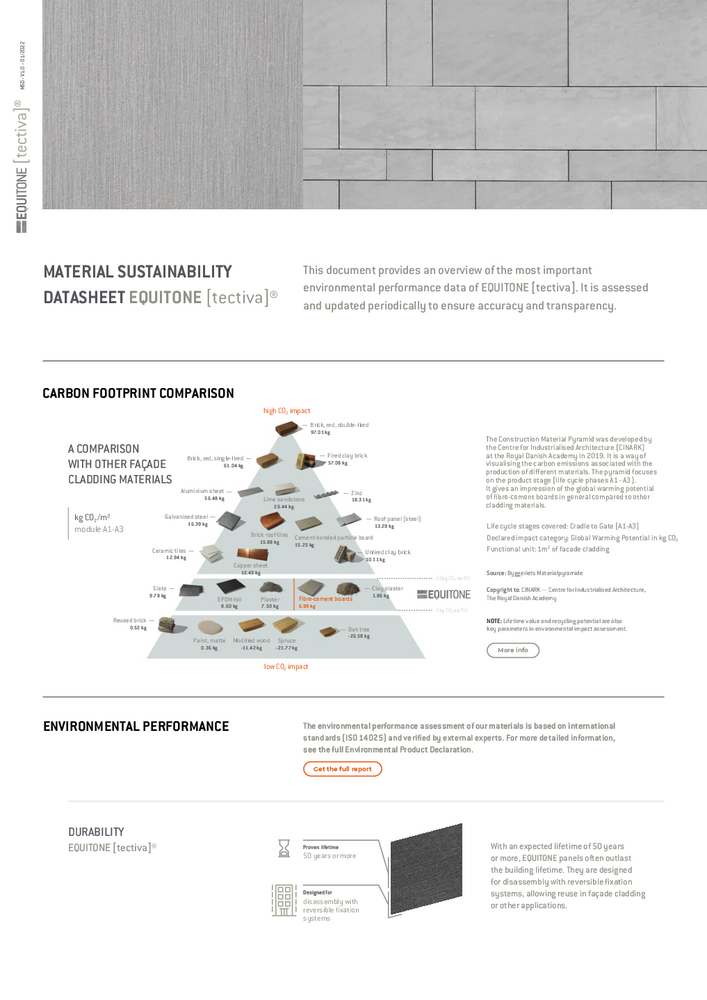 Sustainability
MATERIAL SUSTAINABILITY DATASHEET EQUITONE [tectiva]®
Our plan of action
Learn from our teammates how we are all working together to challenge the boundaries of construction.
(Y)our projects
We work together with architects worldwide to transform the built environment as we know it by completely
rethinking traditional building design.
Why circular construction
is the only way forward
The construction industry is a major consumer of raw materials, responsible for:
There is resource scarcity, and there is the fact that all of the above contribute significantly to the climate crisis. Which is why we call on you to help us turn things around.
Explore circular building with us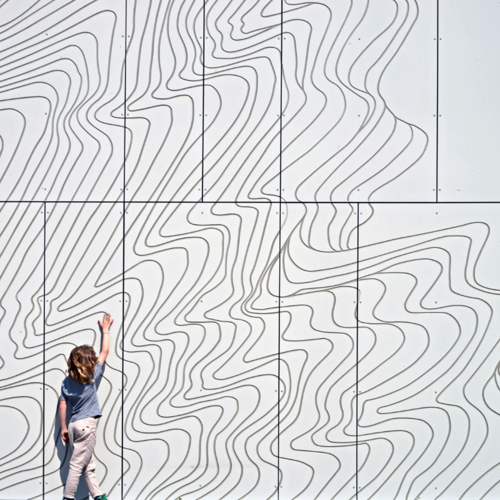 Explore circular building with us
Circularity calls for collaboration. In order to eliminate the total footprint of our materials – not just in production, but throughout their lifecycle – we need to look beyond our business and develop shared solutions with stakeholders up, down and outside of the value chain.
Join our network or share your circular building designs with @equitone_facade and #ExploringCircularity.