Special applications
While EQUITONE panels are used as a facade cladding, they can also be used in other applications.
Perforations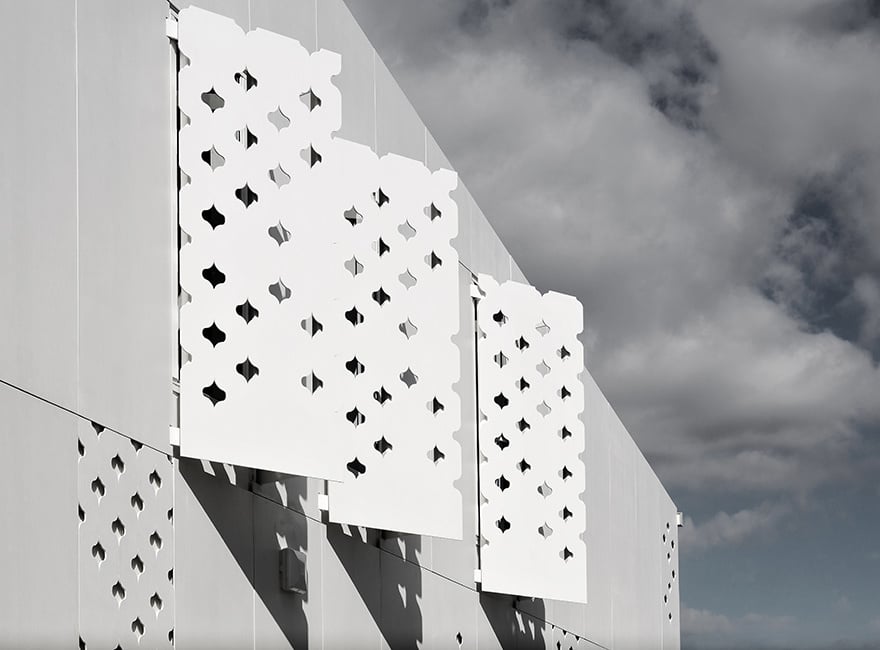 Perforations
Perforations may take the form of round holes, slots, square, rectangular holes or random shaped holes.
Extreme cuttings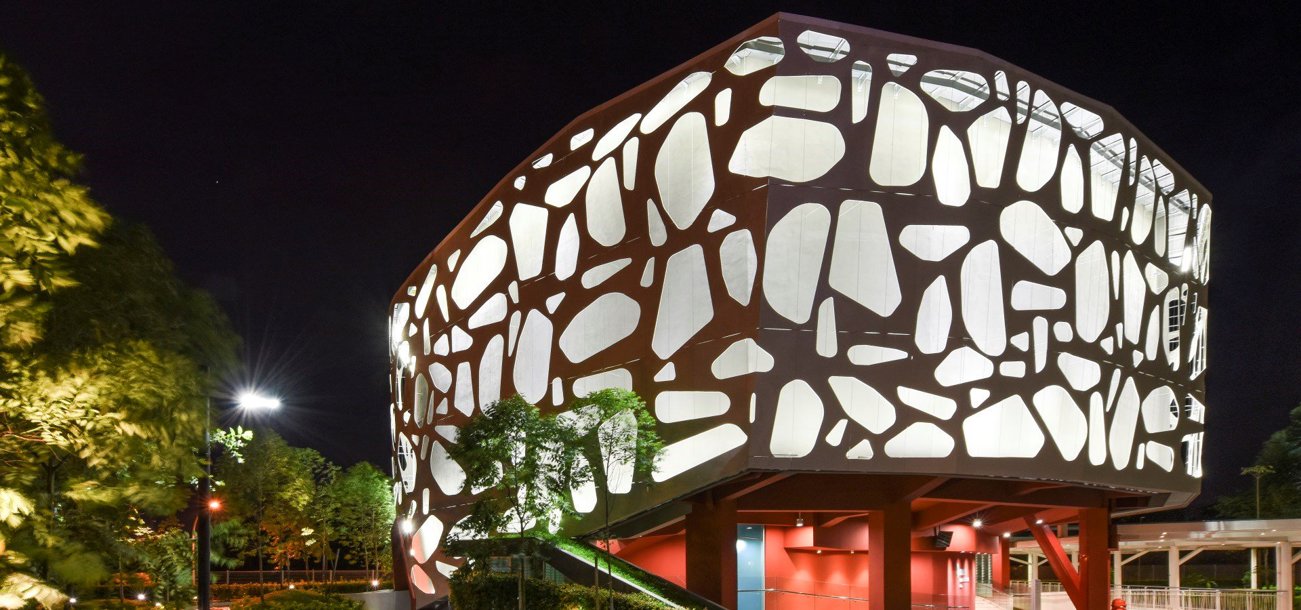 Milled surfaces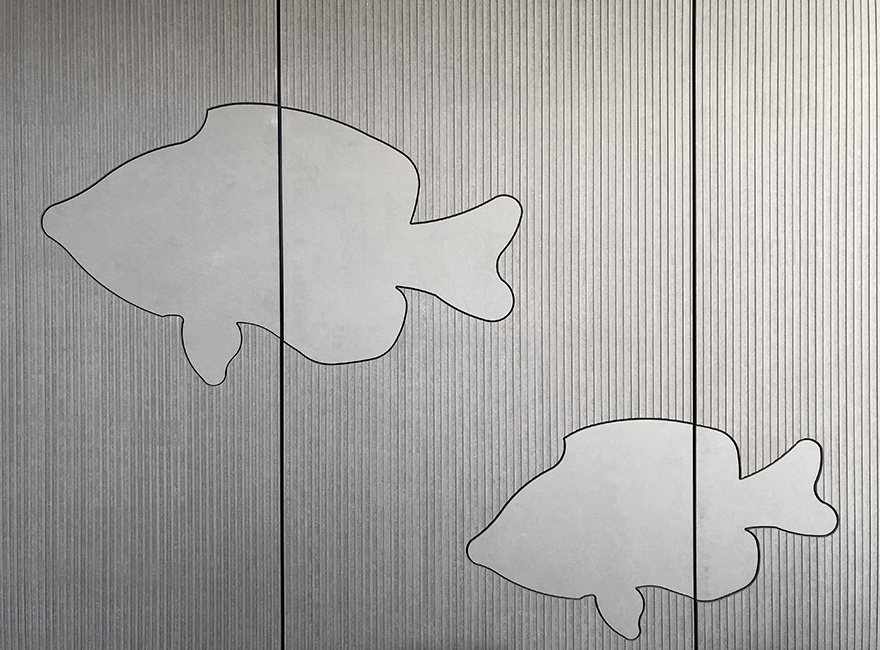 Curved walls
Curved walls
EQUITONE panels are flat. However it is possible to ease them around a curved facade. Note that the orientation of the panel is also critical. A horizontal panel bends easier than one placed vertically. The minimum radius that an 8mm EQUITONE panel can be UNI-rivet or UNI-screw fixed to a curving facade is 12.0m.
Roof applications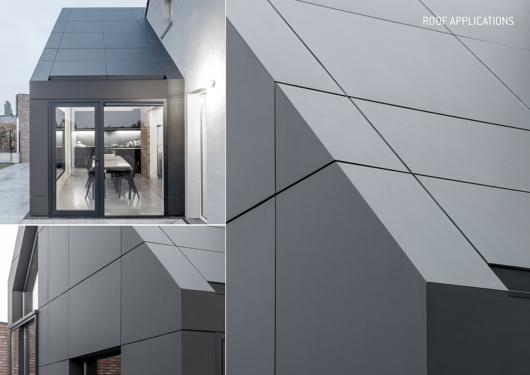 Roof applications
EQUITONE [textura] and [pictura] can be considered for applications on a roof. Please bear in mind that the panel is only decorative and there must be a suitably designed water-proof construction under the panels.


Shiplap Pattern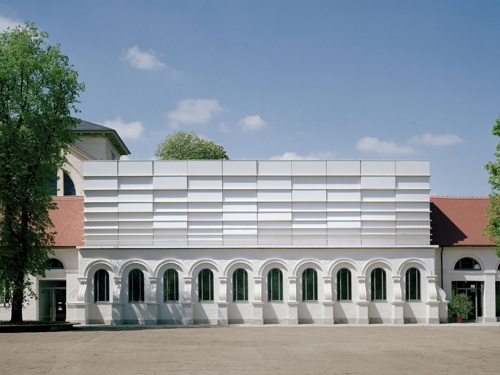 Shiplap Pattern
An alternative to the flat facade is the shiplap appearance which emphasises the horizontal lines. This consists of narrow panels fixed to the facade at an angle not parallel to the wall. Glue and mechanical secret fixing is not possible with this arrangement.
Brise soleil and shading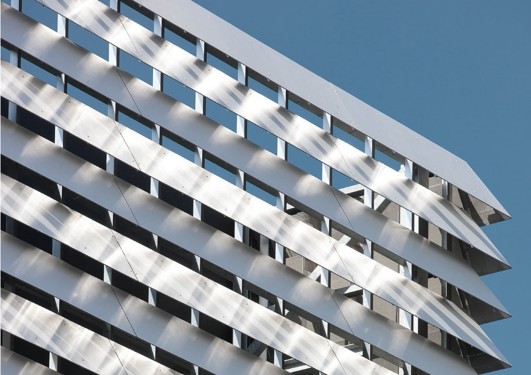 Brise soleil and shading
EQUITONE can be used as a Brise Soleil, shutter or architectural feature of a building. To be installed both horizontally and vertically.The Brise Soliel or shutter gives the feature of a continuous façade and can also be perforated if required to give a unique visual aspect to the façade.
Not all materials are suitable for this application, please contact your local technical support for additional information.
Curtain Walling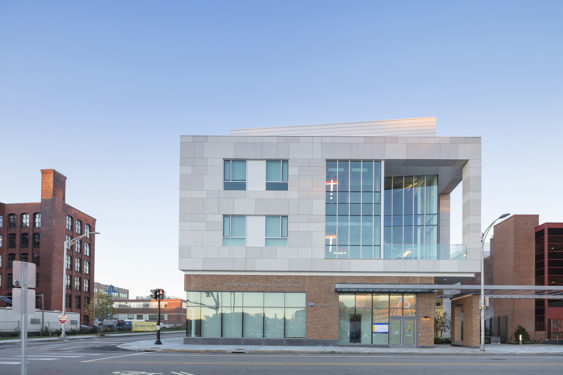 Curtain Walling
The post-and-beam or stick system is normally assembled on site. The vertical members are fixed to the floor slab and then connected with horizontal transoms. Into this frame will fit the glazing or panels.