Fire Classification explained for facade material specification
Fire classification for cladding materials is changing. The facades industry expects and welcomes more stringent laws on materials, and EQUITONE tracks regulations in Europe, where the material is manufactured, as well as in other areas it is sold, such as the United States.
Here, we delve deeper into the meaning behind the EN 13501-1 fire classification. The information can help you to find the right materials to specify and gain confidence in your selection, while giving you a clearer picture of the standard of our EQUITONE fibre cement facade materials.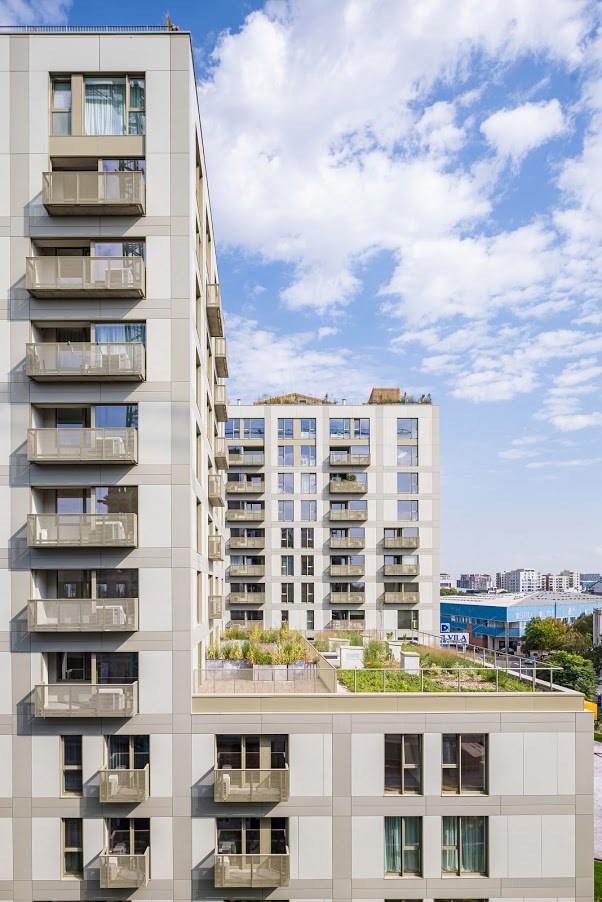 What does "reaction to fire" mean?
Reaction to fire focuses on the behavior of the materials when exposed to heat or fire.
What is the American standard of fire safety
In the USA, materials are tested and classified as either combustible or non-combustible. The standard test for combustibility is ASTM E136. Tests which include the entire exterior assembly including facades panels are NFPA 285. Our EQUITONE materials are classified as non-combustible under ASTM E136 and various NFPA 285 assembly certifications are available.
What is the European standard of fire safety?
The Euroclass system is recognized as the standard of fire safety across Europe. It classifies the reaction to fire, as well as evaluates multiple aspects such as ignitability, flame spread, heat release, smoke production and propensity for producing flaming droplets/particles.
The system was introduced by the European Union in 2000 to remove trade barriers between individual member states and ensure consistent quality levels. Our EQUITONE materials meet the European standard EN 13501-1, and meet the fire performance classification A2-s1,d0 to EN 13501-1:2018.