Articles: Explore the beauty and benefits of ventilated façade architecture
Stay informed and inspired. Dive into a world of architectural expertise, design trends, and creative inspiration. Explore captivating articles and case studies on building materials, innovation, and cutting-edge projects to fuel your next architectural masterpiece.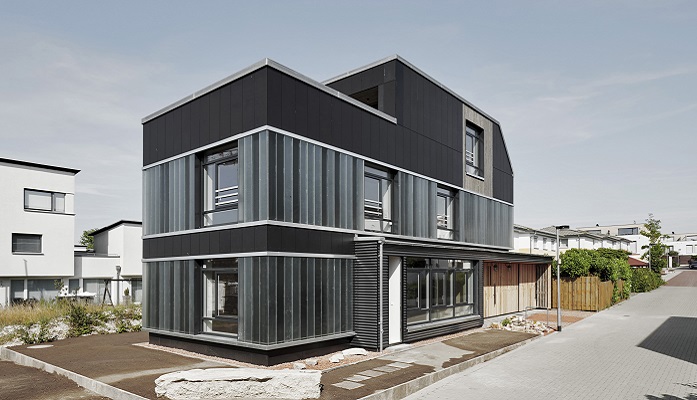 2021-01-22
Experimental construction using recycled fibre cement panels
Following on from the concepts of grey energy and resource conservation, recycled sauna benches, old industrial cast glass panels and EQUITONE fibre cement panels (previously known as Eternit panels) were used for the façade of an innovative pilot research project in the Kronsberg World Exhibition district of Hanover.