A material created on Earth, with an other-worldly texture
The expectations of façade cladding are changing, on both a technical and an aesthetic level. In order to respond to this, EQUITONE has been working with architects to develop its new [lunara] range, which draws its inspiration from space.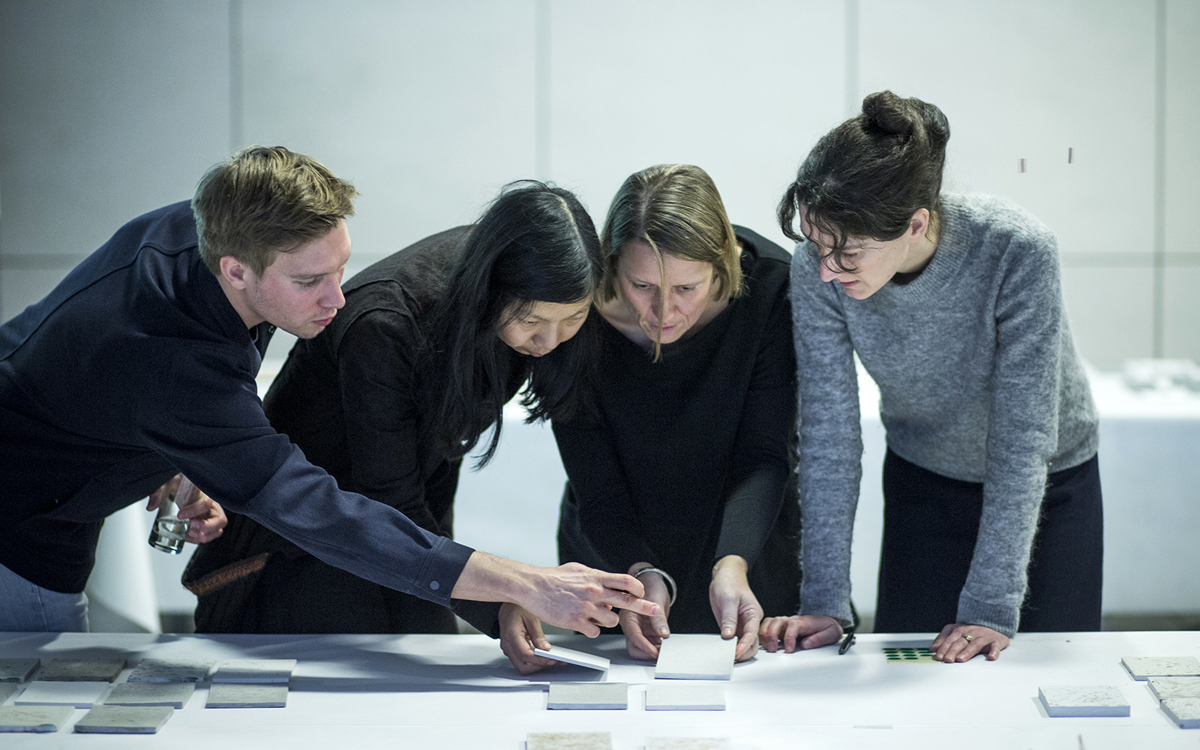 Fascinating influences
Research and innovation are essential in both space exploration and the creation of new materials. Yet, in both cases, we also rely on the known, on the elements and scales of our environment, on a limited amount of resources - in short, on our own nature.
The new facade material EQUITONE [lunara] is the result of a series of enlightening meetings with architects, urban 'astronauts' who have helped us visualize the technical and aesthetic revolution that awaits us in the near future.
We are looking for new ideas, technological and artistic solutions to new construction models, solutions that are not only capable of adapting to constant change, but also of taking into account such essential aspects as the sustainability and the recycling of façades.
Process of inspiration and creation
We started with fiber cement, a centuries-old, man-made material with technical properties that guarantee durability and future development. On an aesthetic level, we worked with architects from all over the world to develop a timeless appearance that corresponds to the latest trends.
To achieve this, we focused on the unique aspects of nature and of the landscape elements that surround us. The idea was to sculpt a dynamic façade material that would look natural, with no specific pattern. But we wanted to go further, by taking inspiration from the geological features of other celestial bodies via photographs and videos from various space missions.
The surface texture of the Moon, among other satellites or planets that were also used as models, caught the attention of the architects we were working with. This was our turning point.
After multiple tests on the initial texture, we managed to refine its appearance and translate it to the architectural finish of the panel through an innovative mechanical process.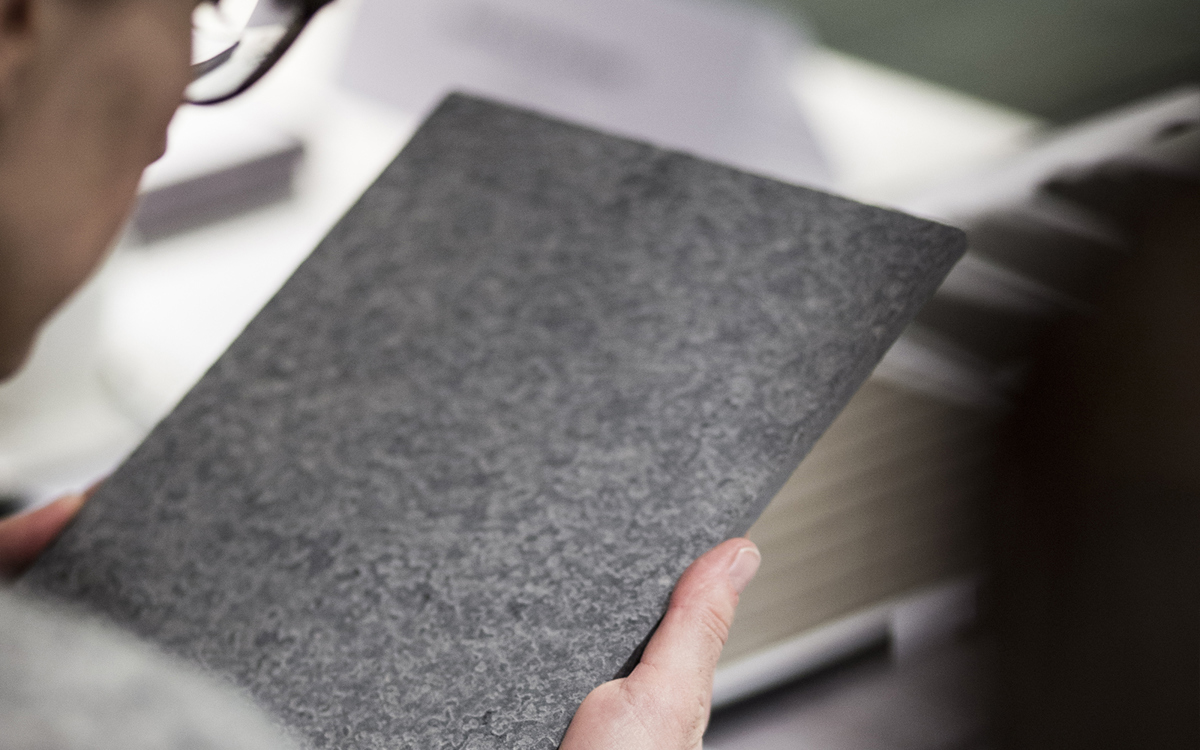 An unusual texture
EQUITONE [lunara] gives both a visual and tactile impression of rock or natural stone and even a mineral impression through the reflection of light. It is an unpolished material with a high degree of roughness, perceptible to the touch. If you look closely, you can see all the extraterrestrial details that inspired us.
In short, we have created a new, unique, exotic stone and mineral material, developed in our laboratories with the help of numerous architects. It is an avant-garde, innovative material, set to become the visible face of incredible projects.
Ask for your EQUITONE [lunara] sample on equitone.com and make your work inspire something extraordinary.